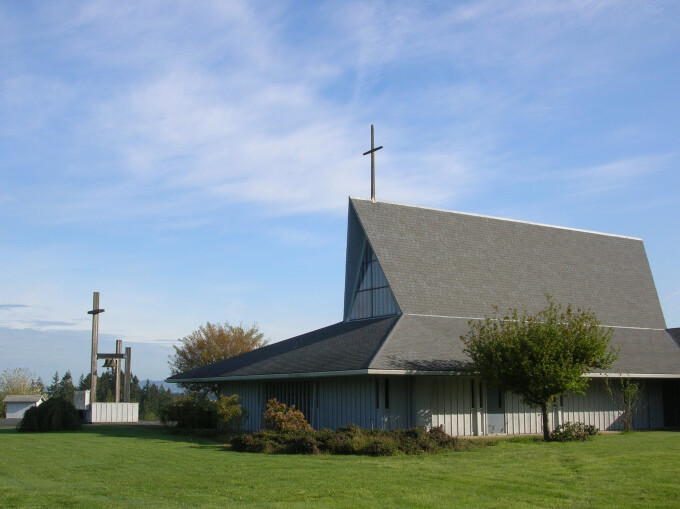 Raise The Roof Capital Campaign
We are worshiping in a beautiful sanctuary that needs some tender care. Not only does the roof need to be replaced, there needs to be a new HVAC system put into place for both air flow and to help keep us cool during the uncomfortably warm summer months. There have been years of work put into getting this campaign together which will prove beneficial to all. The below is the letter from the committee and is full of information. Of course, if you have any questions, please reach out to any of the committee! ~ Blessings, Melissa
Capital Fund Congregation Request
Our Capital Improvement team has been working since 2015 to determine the various needs of our church facility. We have a beautiful building that helps us carry out our missions and ministries. Our most pressing need is the replacement of our roof and heating and air conditioning systems. One of the major expenses involved in this upgrade is adding highly efficient air conditioning to the sanctuary. We know by recent experience that high temperatures are a part of our future. We believe this is the time to make these upgrades.
Our planning team realized that adding ductwork in the sanctuary would be disruptive to the aesthetics by obscuring our beautiful stained-glass windows, so we worked with our HVAC contractor to design a solution. By changing the roof line slightly, we can accommodate the necessary ductwork and make these changes at the time of the roof replacement. This project will require a loan from the Methodist Foundation. To secure a loan we must provide 30% of the total cost from our own funds. Our finance committee has suggested an amount from our general fund that can be safely used leaving us with approximately $50,000 to raise to meet loan requirements. We are proposing a short campaign during which we are asking for contributions to raise that $50,000. If we can beat that goal, it will provide funding for other needed upgrades such as sanctuary lighting that we will need as we stream our services live in the future.
This may seem like a daunting goal, but we have a history of generosity. In the 1990s the size of this building was doubled as we added the kitchen, fellowship hall, bathrooms and more Sunday school rooms upstairs over an equal amount of space that created the facilities in the basement. More recently people stepped up to build the playground and to complete some major sanctuary upgrades.
Based upon our giving history our finance committee has a practical tool to help everyone understand how you all can participate in this capital drive.
We have listed the total number of givers and the ranges of yearly giving. Using these ranges as benchmarks we are asking your prayerful consideration to pledge an amount suggested in the amount per giver columns to the right. This is extra giving above your monthly gifts, or what is also call second mile giving. We know that some can give more, and some folks can contribute less. We hope to secure our loan soon by raising funds within four weeks. If the amount you pledge requires more time, we can factor that in once we know what your pledged amount is.
It is our sincere prayer that God will bless these efforts and that our stewardship will be to the Glory of God.
Kent Landerholm , Bob Southard, Kurt Stonex, Roger Green and Tyler Brinkman
https://my.e360giving.com/app/giving/ridgefieldumc?fbclid=IwAR0lCU5SYdEv8UQWF7QLBEX4xc0bHkEg7zotcuXrj4bbd9QIs-Z3-q2dvf0